Stephen Schott Stadium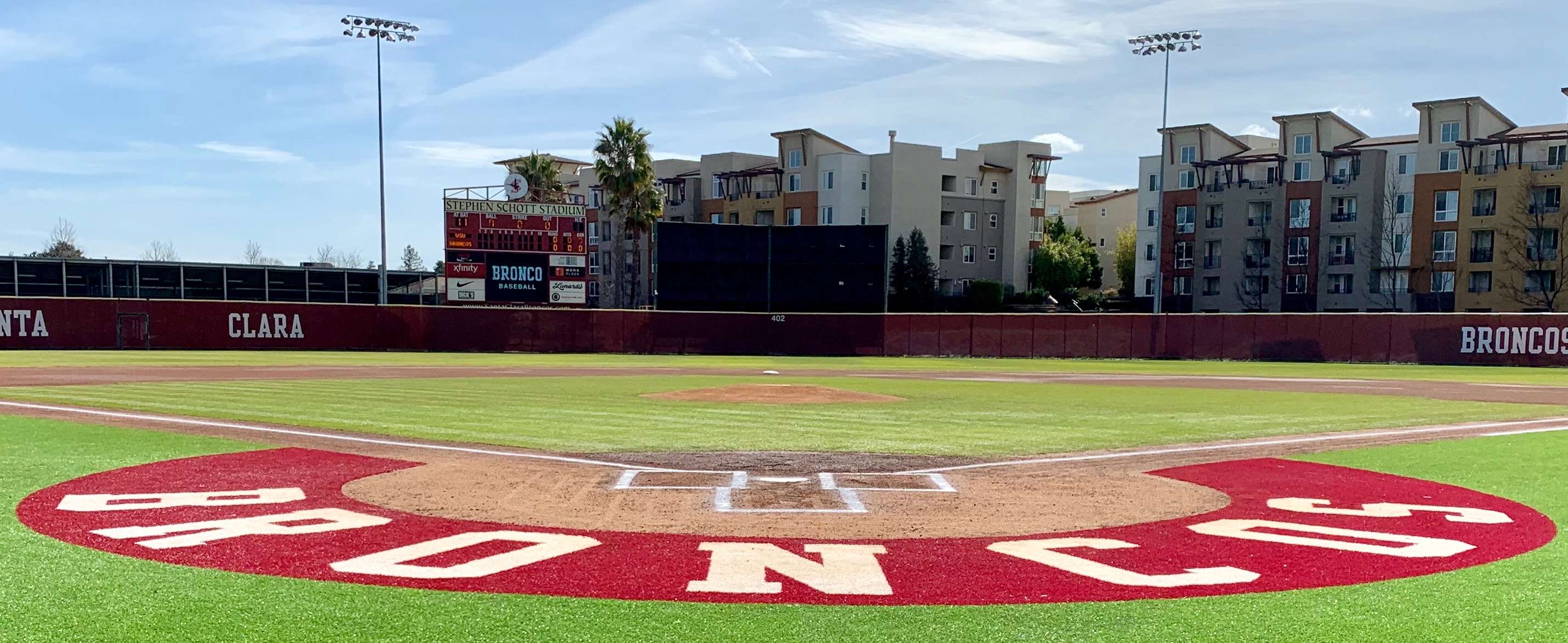 Stephen Schott Stadium
A new era for Santa Clara University baseball began on April 30, 2005 with the sold-out opening of Stephen Schott Baseball Stadium. The $8.6 million project was kicked off in January, 2004 with a $4 million pledge from former SCU baseball player and former owner of the Oakland Athletics, Stephen Schott.

The 1,500-seat stadium houses the entire Santa Clara baseball program, including its training, practice and equipment facilities. Also equipped with a 600 square-foot press box and VIP suite, Schott Stadium is one of the premier college baseball stadiums on the West Coast.
Designed with player development in mind, Schott Stadium provides the Santa Clara baseball staff and players with every possible tool for success.


Stephen Schott Stadium
443 El Camino Real
Santa Clara, CA 95053
Stephen Schott Stadium Amenities
• HOME TEAM
o Over 5,000 square-foot clubhouse
o Player locker room
o Coach locker room
o Player lounge and team meeting room
o Medical training facility
o Functional training room for strength, conditioning, rehab, and development
o Equipment storage room
o Laundry facility
o 800 square-foot dugout
• VISITING TEAM
o Team room
o Bathroom and shower facility
o 800 square foot dugout
• STADIUM
o Hitting Facility - Covered and lighted facility with four full-size, netted batting cages.